WILDSIDE BIOGRAPHY & HISTORY


THE UK'S PREMIER GLAM CLUB - RUNNING FOR OVER 10 YEARS NOW!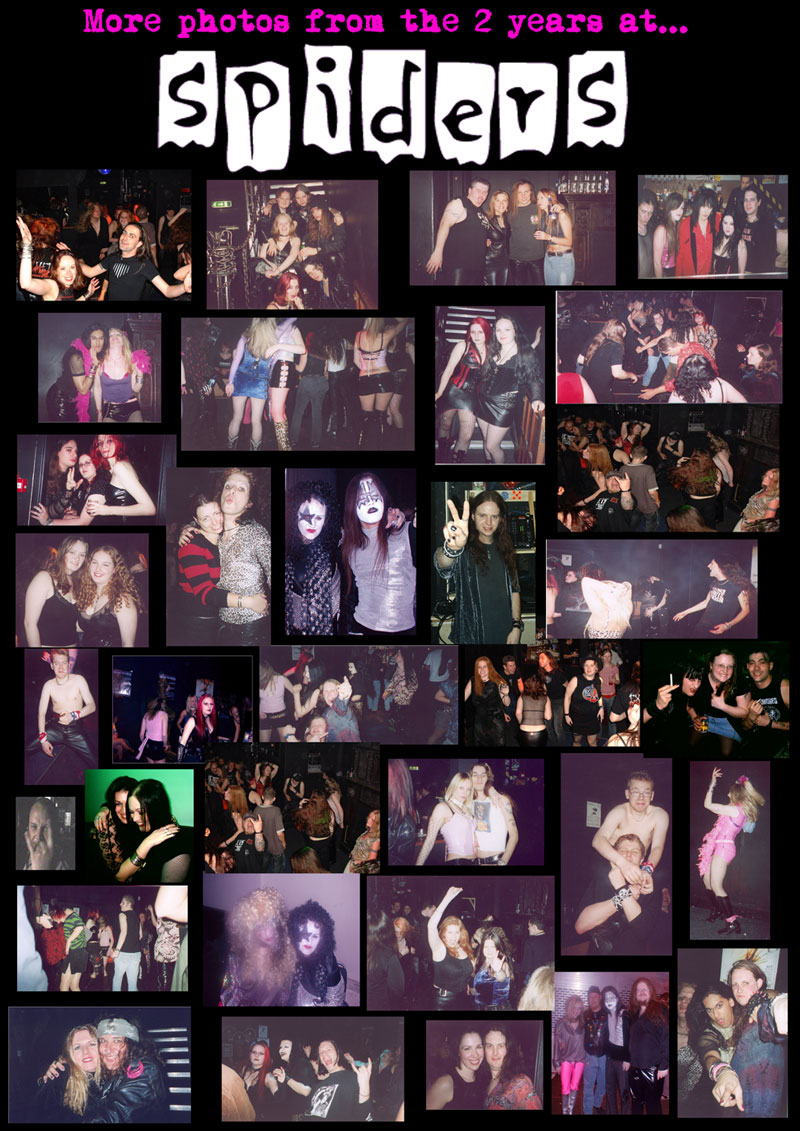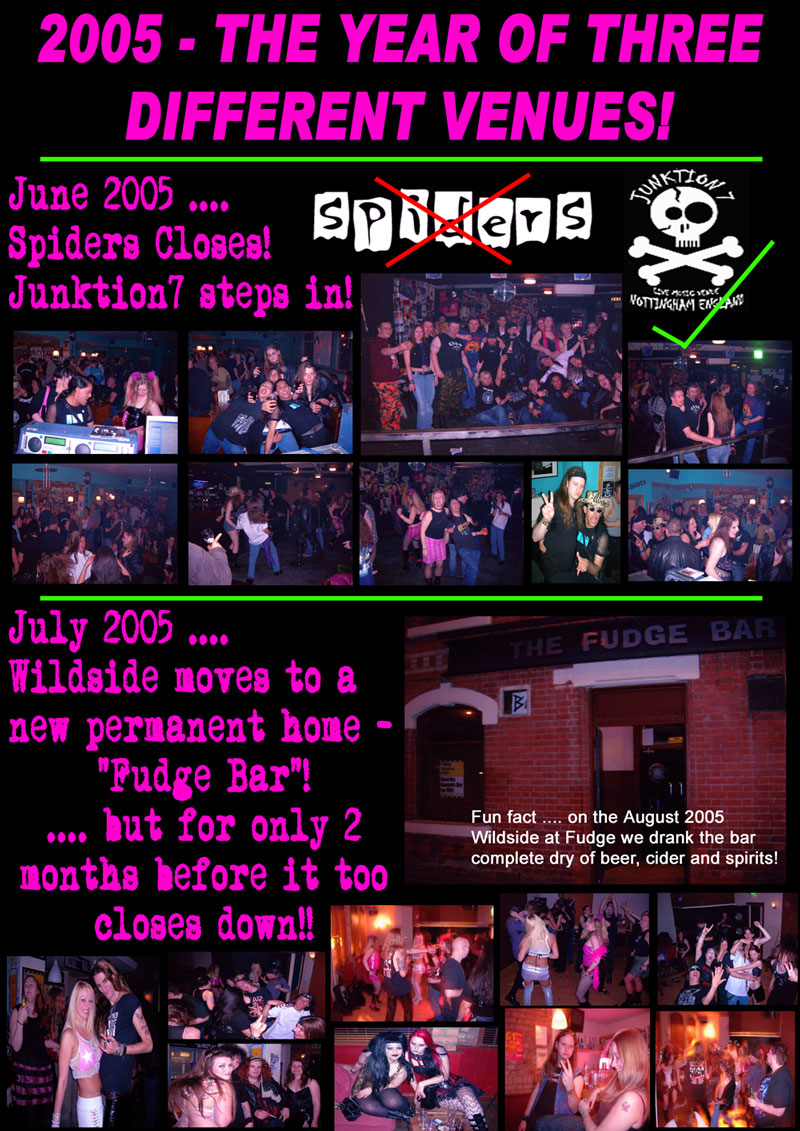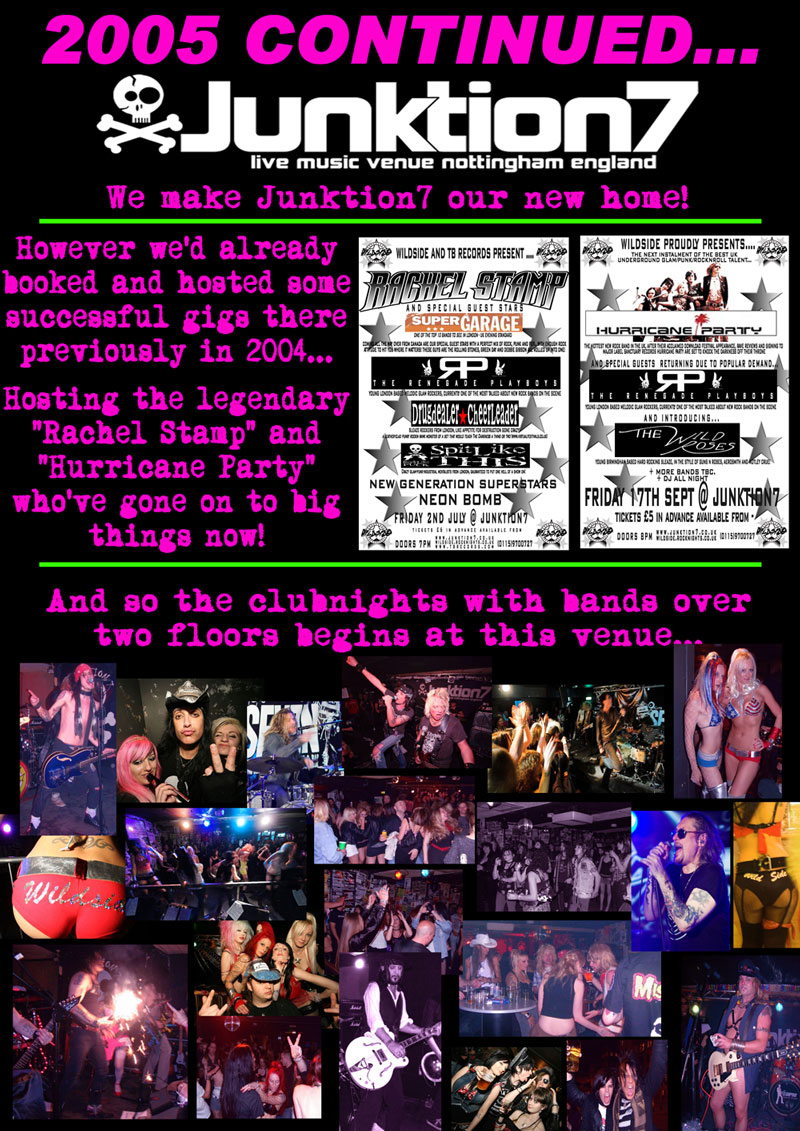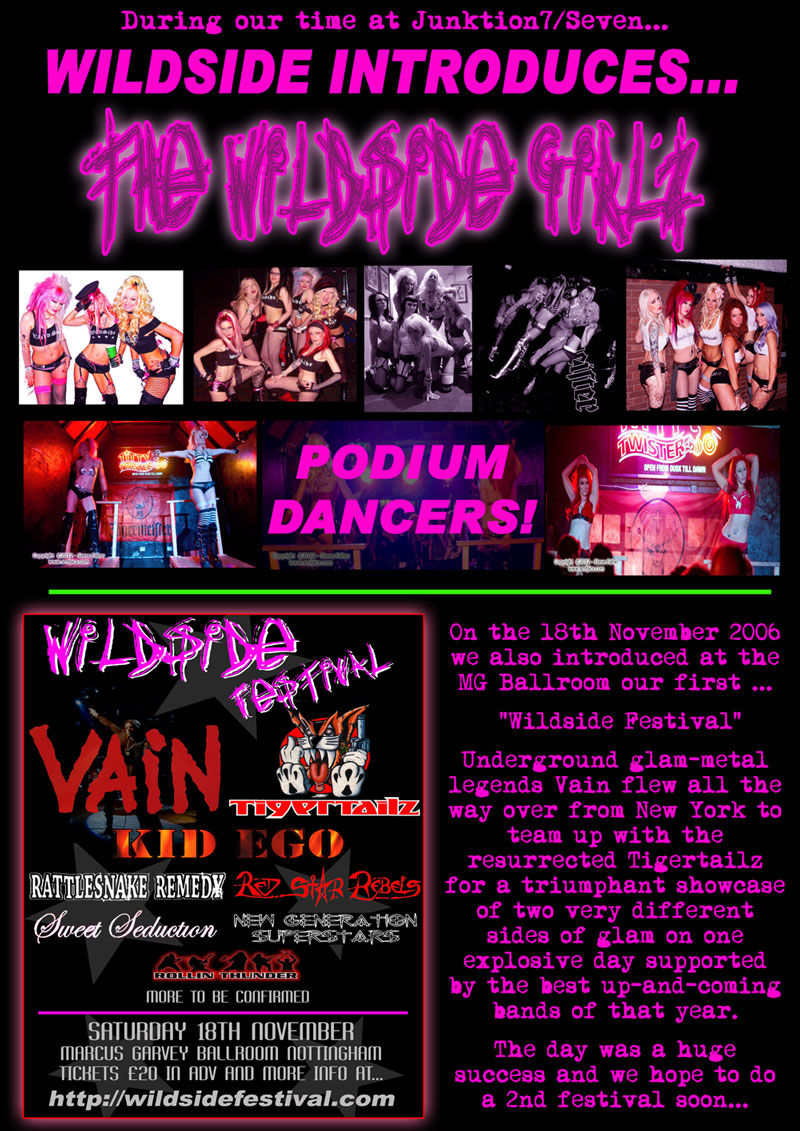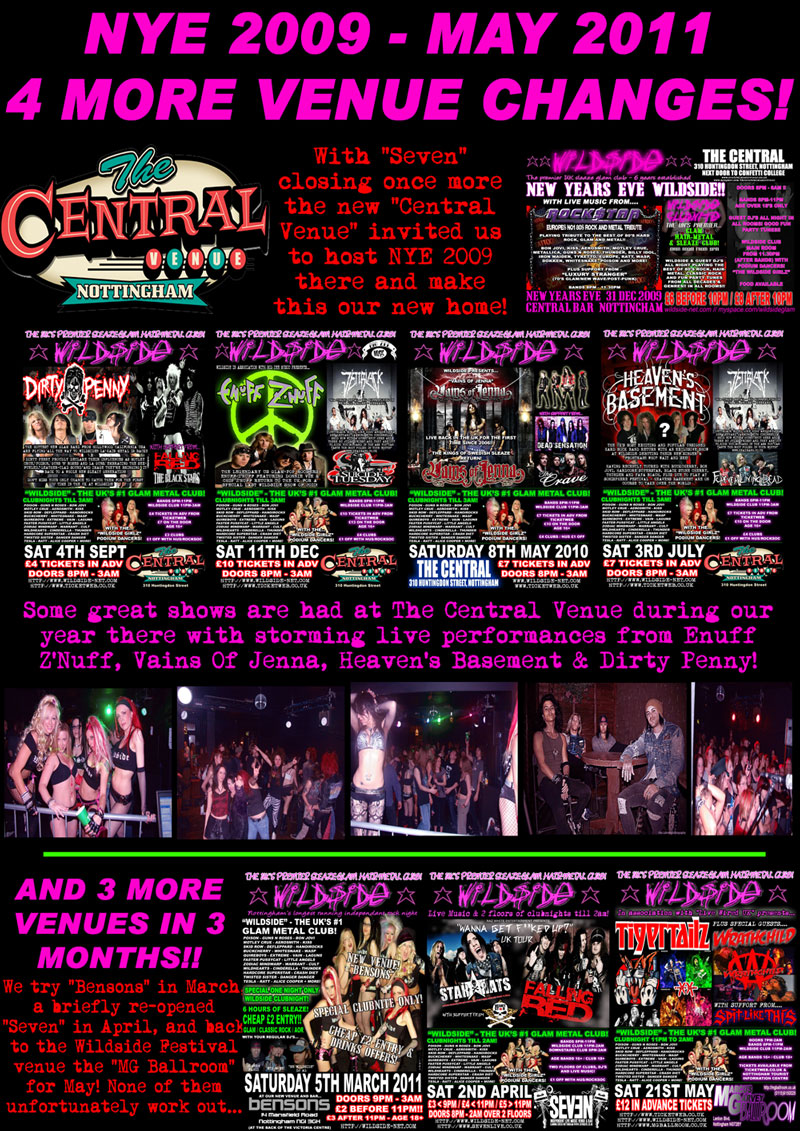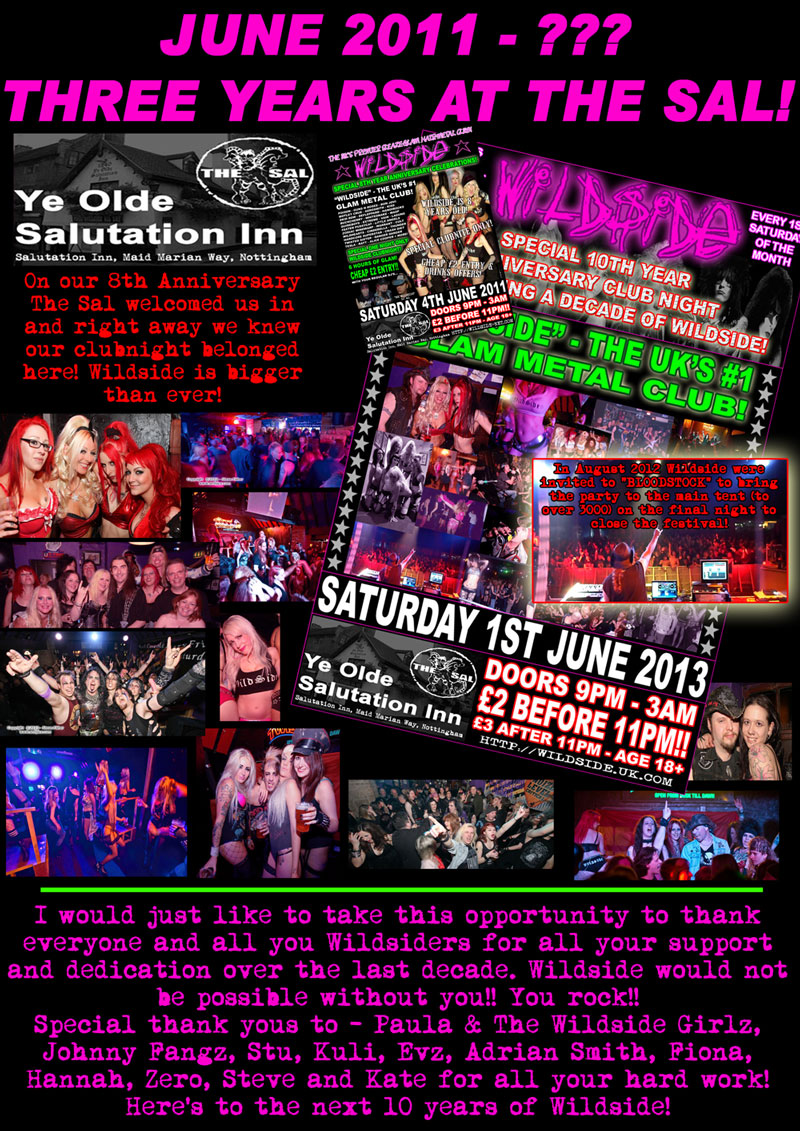 Welcome to Wildside! - A night dedicated to sleaze-glam-punk-metal! Full of the sleaziest and most explosive music you'll hear all year - 2 floors of full on rock action, 3 DJs, the "Wildside Girlz" (podium dancers!), live bands and exclusive club night afterwards! Now over 10 years established, Wildside has attracted some of the finest rock acts not just from the UK, but all over the world - and the club night is unique in this country and music industry, its reputation speaks for itself! The legendary and infamous Wildside - THE premier sleaze-glam club night in the UK - nearly a decade of rock 'n' roll history!

EVERY 1ST SATURDAY OF THE MONTH - THE SALUTATION - NOTTINGHAM!

THE WILDSIDE GIRLZ - Facebook Page

Over the last 11 years we've had acts such as LA Guns, Tigertailz, Vain, Zodiac Mindwarp, Dogs D'Amour, Enuff 'Z' Nuff, Jeff Scott Soto, Vains Of Jenna, Dirty Penny, Wrathchild, Raven, Nasty Idols, Hurricane Party / Roadstar / Heavens Basement, The Erotics, Crazy Lixx, Teenage Casket Company, Fatal Smile and many many more! Including more than a few visits from rockstars such as Jizzy Pearl of Love/Hate, Stevie "Sex" Summers of Pretty Boy Floyd, Stevie Jaimz, Rocky Shades, Robin Black, plus the entirety of The 69 Eyes, Britny Fox, and Bullet Boys!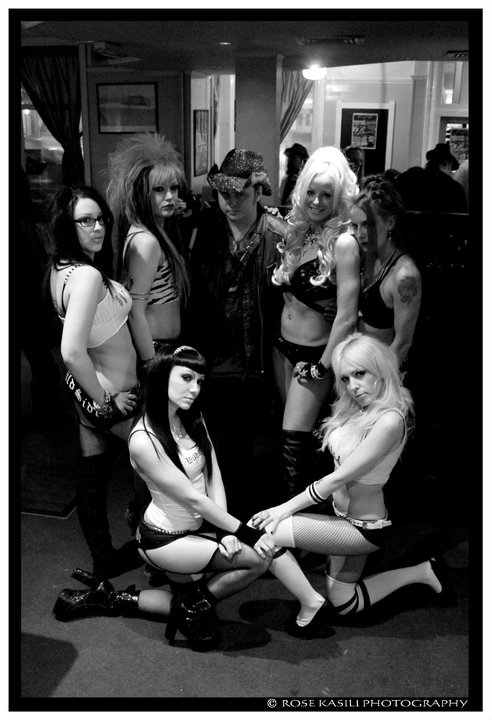 Wildside has built up a reputation of being a debauched but very welcoming and fun party night - guaranteed you will have an amazing time and all are welcome! We have worked hard to provide the experience of the notorious Sunset Strip in the mid-late 80's - like you would feel if you walked into the Cat Club or the Whiskey! But we have worked equally hard to provide a nice and welcoming environment where all can feel safe and part of the party - anyone deciding to cause trouble or hassle other customers are immediately ejected. We don't mind what you want to do outside the venue before arriving but anyone found using or selling drugs will be imediately barred and handed over to the police. At the end of the day, we all want to have a good time right?

During the club night we try and get through the best of glam and hair metal from the 80's onwards, but we try and avoid the 'obvious' song choices. Most bands of this genre have a rich history of many amazing songs, so why do so many club nights ignore these? Why do so many supposed glam nights end up playing mostly classic rock to try and appease a wider audience? Wildside never has and never will do - this is why we are still here 10 years later and bigger 'n' better than ever with our largest attendance figures! This is testment to us always supporting the new glam bands on the scene, our music policy, our constant hard work and dedication, but most importantly - the dedicated support and love from you Wildsiders! We love you all back too, and here's to the next 10 years of Wildside!!